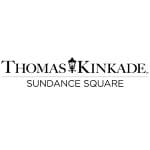 Short Business Description
We offer yearly valuations of art work to our collectors. If paintings were purchased elsewhere, we provide the service for a nominal fee. We offer 12 month – no interest financing.
Long Business Description
At Thomas Kinkade Fort Worth, we have access to originals, limited editions prints, including rare or sold images, and a great selection of gift items. We have long-standing staff that are the most knowledge about Kinkade art and have many personal stories to share.