Short Business Description
With unsurpassed certifications, screening, training, insurance – and almost a century's experience – Modern Window Cleaning is West Michigan's truly professional residential, commercial, and industrial window cleaning service.
Long Business Description
Since 1926, Modern Window Cleaning has provided the highest quality window cleaning to West Michigan.  Modern Window Cleaning is certified by the International Window Cleaners Association. We're also members of the National Environmental Health Association, the American Society for Healthcare and Environmental Services, the International Facility Management Association and the Grand Rapids and Holland Area Chambers of Commerce. Our services are not limited to professional window cleaning, and include:
• Commercial, Residential, and Industrial Window Cleaning Service
• High Rise Window Cleaning
• Commercial Pressure Washing
• Residential House Power Washing
• Roof Cleaning and Gutter Cleaning Services
• Ultrasonic Blind Cleaning
• Solar Panel Cleaning
• Tall Fixture Cleaning: Chandeliers, Ceiling Fans, etc.
• Window Restoration
• Scratched Glass Repair
Our residential services extend throughout West Michigan, and our commercial and industrial services include West and Central Michigan. Some of our larger service areas include: Battle Creek, Grand Haven, Grand Rapids, Greenville, Holland, Kalamazoo, Lansing, Muskegon, and South Haven.
Modern Window Cleaning
550 36th St. SE
Wyoming, MI 49548
(616) 241-1287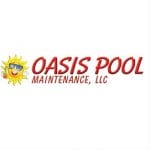 Long Business Description
Oasis Pool Maintenance in Las Vegas, Nevada was originally founded in 1994. With over 20 years of experience, we have the talent and knowledge that is necessary to provide you with a consistent and high-quality pool service at all times. When we first set out to create our pool maintenance business, we always wanted to adhere to "The Golden Rule"- treat others how we would want to be treated.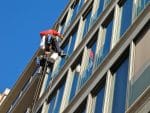 Short Business Description
Window cleaning - Fontana, California
Long Business Description
The windows of your property are more than just a space to look in and out your home or business. They can provide aesthetics, give customers the means to window shop in confidence, and serve as a billboard with the right soap markers in hand. When looking for a quality, streak free window cleaner in the Fontana area, you can depend on our professionals to provide you with the best results.
About Us
Window Washing and Cleaning Services for Fontana, CA has been bringing the most comprehensive window cleaning services to the city over the course of many years. Whether you're looking for commercial or residential window cleaning, scheduled visitation or otherwise, making the choice to reach out to our experts will provide you with the information you need, and the estimates required before making any choices. When looking for the best in local window washing companies, choosing to make the call to our experts will provide you with a full range of service options.
We not only look to provide you with quality residential and commercial window cleaning but also to deliver the additional services necessary to keep your windows in the best possible condition. Whether this means bringing water spot removal, graffiti removal or otherwise, choosing to pick up the phone and reaching out to our offices will provide you with the immediate response you're looking for and the capability to speak with one of our professionals regarding scheduling upcoming window washing services. Whatever the task at hand, you can depend on our experts to provide you with quality window treatment.
window cleaner fontana ca, window cleaning near me fontana ca, window cleaning services