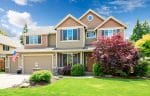 Short Business Description
spokane roofing company, Spokane Roofing Contractors, Roofing Contractors Spokane, Spokane Roofing, Roofing Spokane, Spokane Roofing Companies, Window Replacement Spokane, Spokane Vinyl Siding, Spokane vinyl siding, vinyl siding Spokane, Spokane Siding contractors, siding contractors Spokane WA, Window Contractors,
Long Business Description
Business Website Address: https://2020exteriors.com/
Business Phone Number: 509-688-4480
Business Address:4604 E 1st Ave Spokane Valley, WA 99212
Long Business Description:
20/20 Exteriors is located in Spokane, Washington and Spokane Valley Washington. We specialize in Roofing installation and roofing updates, but we can also handle all vinyl siding and home window installs as well. If anyone is looking for a top roofing contractor, siding contractor, and window contractor, we can get the job done.