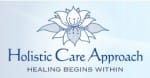 Short Business Description
Holistic Care Approach is a multidisciplinary wellness center specializing in alternative health treatments. Enjoy good health by balancing your body, mind, and spirit.
Long Business Description
Holistic Care Approach provides a wide range of holistic services, including alternative medicine treatments from naturopathic doctors and specialists. Services include:
• Acupuncture
• HCG Diet and Weight Loss Program
• Hormone Pellet Therapy / Bioidentical Hormones
• Thermography
• Massage - Hot Stone, Pregnancy, Ashiatsu, Relaxation, Sports Massage, and More
• Chair Massage - On-site and Off-site
• NAET for Natural Allergy Relief
• Homeopathy
• Reiki
• Ear Candling
• Reflexology
• Health & Life Coaching
• And Much, Much More!
Holistic Care Approach is also home to the Holistic Skin Care Center. This newest addition provides a variety of skin care services with non-invasive, comfortable procedures to address your skin concerns:
• BBL Light & Laser Hair Removal
• Facials
• Acne Treatment
• Rosacea Treatment
• Photofacials
• Skin Tightening
• Waxing
• And More!
We offer classes, workshops, and seminars. We also have a beautiful facility that can be rented for special events like yoga classes and wedding and baby showers. Owner Barb Meconis, R.N. is also available to do public speaking engagements to deliver meaningful preventive healthcare seminars and workshops for corporate and non-profit organizations.
Holistic Care Approach
3368 Beltline Ct
Grand Rapids, MI 49525
(616) 361-9221