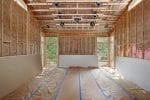 Long Business Description
Business Website: https://www.atlantadrywallexperts.com/
Business Address: 4204 Deming Cir Suite B Sandy Springs, GA 30342
Business Contact #: (404) 999-4169
Drywall Repair and Installation in Atlanta,GA. We specialized in drywall repair, installation, ceiling repair, and popcorn ceiling removal.
Drywall Atlanta, Drywall Repair Near me, Atlanta Drywall Repair, Drywall Repair in Atlanta, Drywall Contractors Atlanta, Atlanta Drywall Contractors, Drywall Installation Atlanta, Popcorn Ceiling Removal, drywall ceiling repair
Atlanta Drywall Contractors For All Your Drywall Needs
Are you looking for Drywall Repair Near Me? Look no further than Atlanta Drywall Experts , the premier Atlanta Drywall Contractors in Georgia. With more than 10+ years of experience we provide a one stop shop for all your home improvement needs. Drywall is the most popular building material in homes today often referred to as wallboard, sheetrock, gypsum board, or plasterboard and no matter what you call it we can fix it. Our professional drywall Installation Atlanta team also can quickly install brand new drywall in basements, garages, or any unfinished room in your house to complete your home improvement goal.